Our History of Helping
The Heat and Warmth Fund (THAW) is an independent 501(c)(3) nonprofit whose mission is to stabilize and empower Michigan families—keeping them healthy, safe and warm.
Through nearly 40 agency partners and a series of annual mobile processing events, we distribute energy and utility assistance to an ever-growing number of Michigan households each year.
Since our inception in 1985, THAW has distributed $216 million in assistance to nearly 300,000 Michigan households.
MISSION, VISION AND VALUES
MISSION STATEMENT (Why We Exist): Stabilizing and empowering Michigan families, keeping them healthy, safe and warm.
VISION STATEMENT (Our Desired Future): A Michigan in which every family has access to affordable utilities, energy efficient homes and viable job opportunities.
VALUES (The Guiding Principles):
We serve with dignity, empathy, compassion and respect.
Heat, electricity and water are essential and basic human needs.
We improve the quality of life in Michigan and prevent human suffering.
We value partnerships and collaborations that enhance our service to our customers.
Our employees are champions and advocates for those we serve.
Faces of Thaw - 1 minute 16 seconds
Watch this video to learn about who we serve.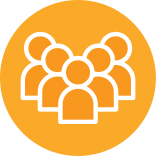 Who THAW Serves
Recipients of THAW assistance include Michigan's elderly, disabled, unemployed or underemployed who are facing financial crisis—defined as the inability to pay for a deliverable fuel or a thirty-day outstanding utility bill, and in which a family must choose between paying for their energy needs or another vital necessity.
More than 70% of our recipients have a senior or child in the home, and are thus particularly vulnerable to the elements.
Why THAW Serves
Nobody should have to go cold. Heat and electricity are essential and basic human needs, especially during a Michigan winter.
THAW was established in 1985 in order to improve the quality of life in the state and prevent suffering by helping families who were falling through the ever-widening cracks of existing social services programs.
Now, more than 37 years later, the number of Michigan households facing energy burdens remains astonishingly high. With support from generous donors, we will continue to support, stabilize and sustain these families for decades to come.